decoration 100mm 24v led Traffic Signal Light
1. Basic parameters of the Red Green 100mm Led Traffic Light:
Product model: WDM-100PC-1
1. Product size: 150*150*85MM
2. Lamp bead color: red OR green
3. Lamp beads category: Taiwan Epistar chip lamp beads
4. Luminous diameter: 100MM
5. Number of lamp beads: 40 for red and green
6. Red wavelength: 620-625NM
7. Green wavelength: 500-505NM (blue-green)
8. Installation method: horizontal or vertical
9. Shell material: PC
10. Working voltage: AC85V-265V a small amount of DC12V/24V
11. Working temperature: -40℃~65℃
12. Protection level: IP53
13. Light angle: 30°
14. Visible distance: ≥1000M
15. Service life: 100000H
16. Rated power: 8W each for red and green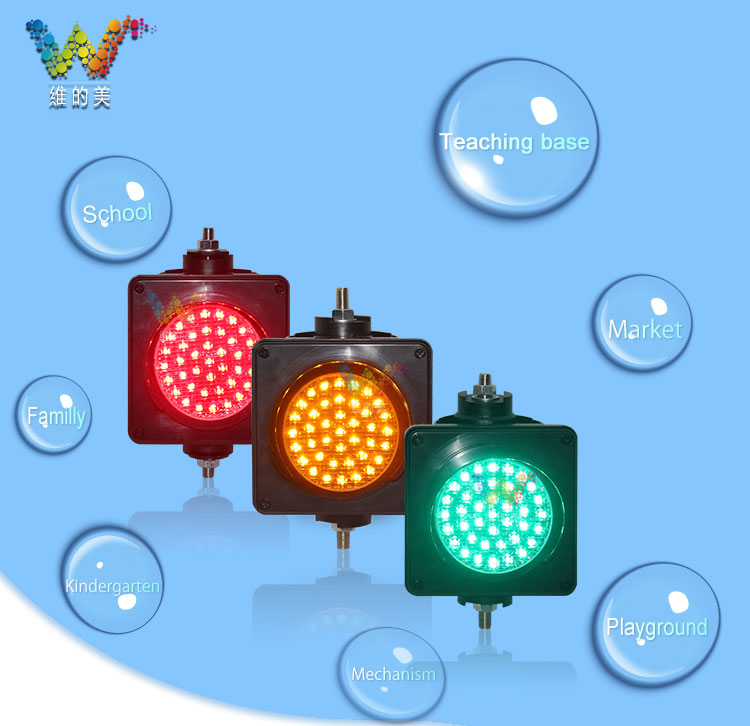 Introduction of decoration 100mm 24v led traffic signal light:
The decoration 100mm 24v led traffic signal light is a small Traffic Light suitable for children's teaching, playground, and decoration. It uses low voltage, green energy, economical and environmental protection, does not contain harmful substances, and does not emit pollutants. A safe and environmentally friendly traffic light.
Second, decoration 100mm 24v led traffic signal light parameter list:
100mm 24v led traffic signal light product display: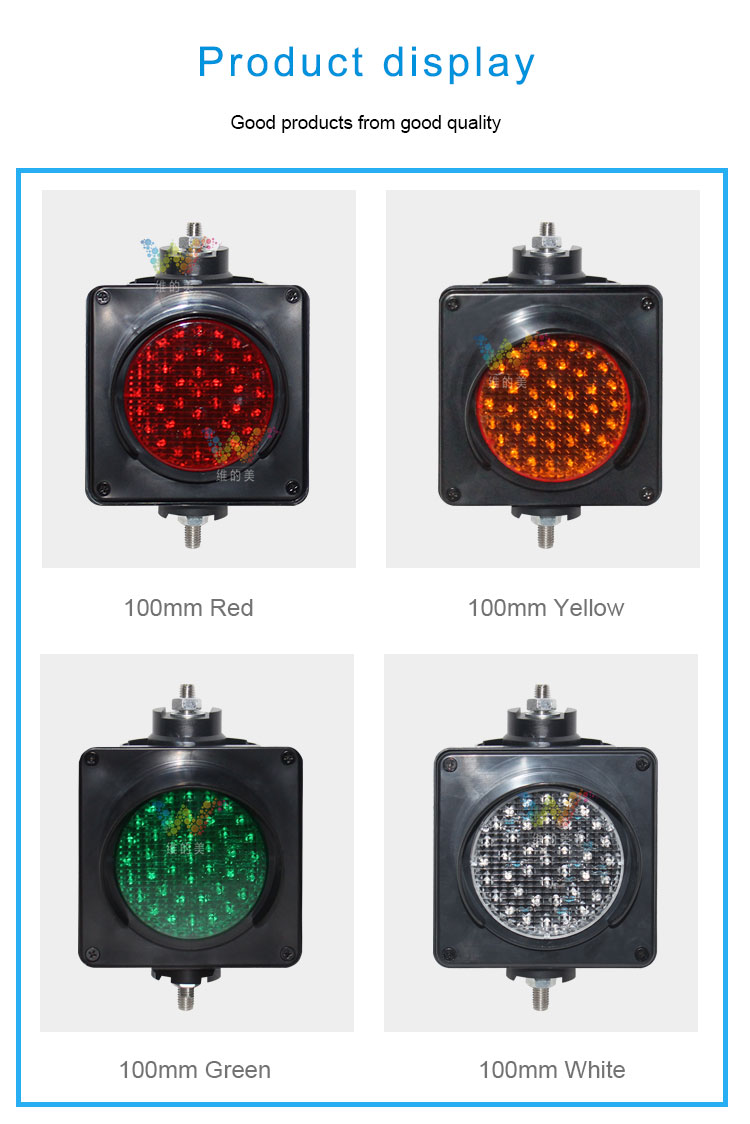 100MM 100mm 24v led traffic signal light installation instructions:
This product can be installed vertically or horizontally, only need to pay attention to the sun hat on the upper part of the lamp and the outlet hole facing down. The installation steps are as follows:
Example of installation on a triangular bracket
The first step: L-shaped bracket installation
Install the L-shaped bracket on the screws at both ends of the lamp, unscrew the nut gasket on the screw, put the L-shaped bracket into the screw, and then tighten the gasket nut.
Step 2: Tripod installation
Open the tripod, pull out the pole of the tripod, there is a hole on the pole, insert the small plug on the tripod into the hole on the pole at different positions to adjust the height of the tripod.
The third step: install lamps
Fix the lamp on the tripod with a hoop, as shown in the figure below, install the lamp on the tripod in a suitable position, and hold the L-shaped bracket on the lamp with the hoop.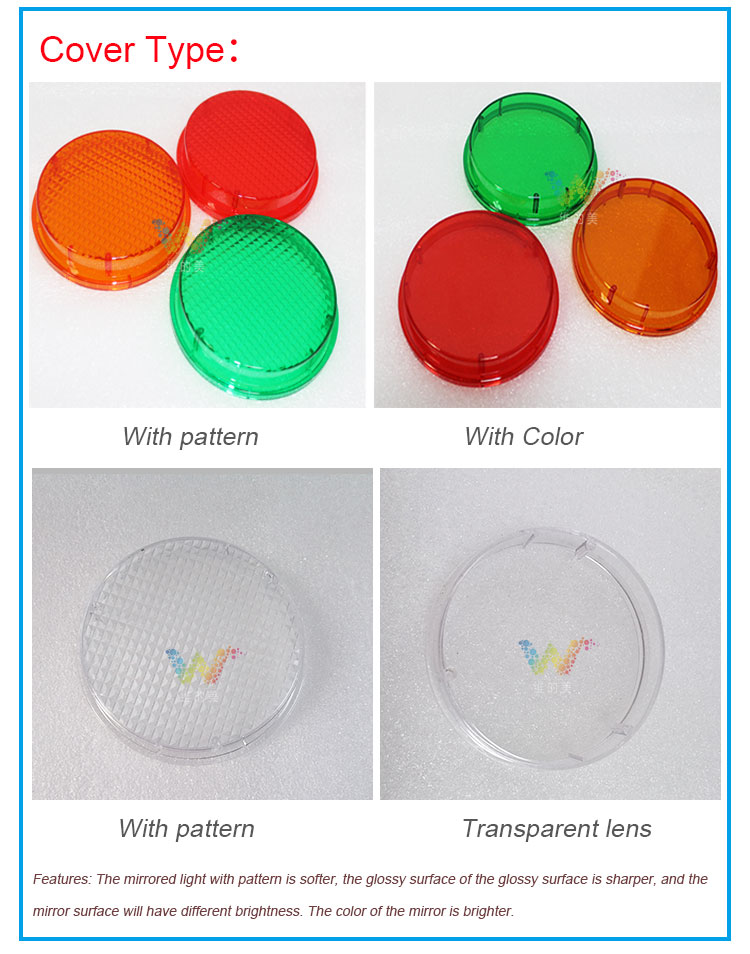 Where are 100MM traffic lights used?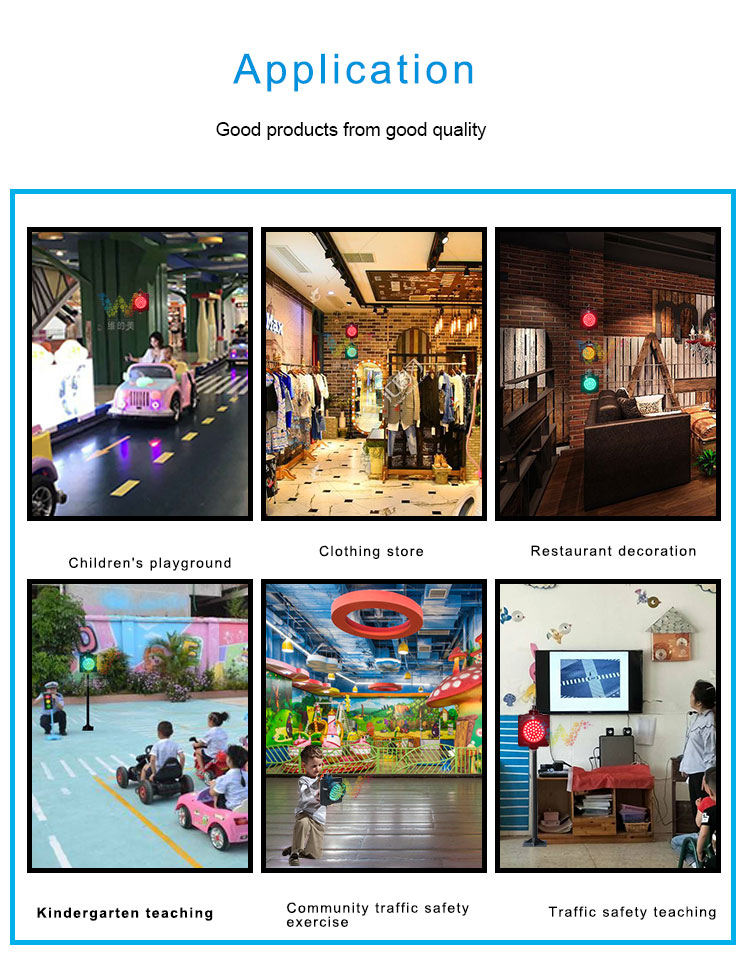 In addition to 24v led traffic signal light, We also produces other traffic lights:
1. Traffic lights at crossroads
2. Integrated traffic lights
3. Mobile traffic lights
4. Solar traffic lights, etc.
5.Mini Traffic Signal Light
6.100mm Mini Traffic Signal Light
7.Stainless Steel Traffic Signal Light